A blog by Mackenzie Dickey (Digital Marketing Manager at Trident Marketing)
At the turn of the new year, many people are thinking about calendars and filling out the one they got for Christmas with all their loved one's birthdays and key dates throughout the year ahead. As a Digital Marketing Manager, calendars are a big part of my life, not just in January but every month. I now run the social media accounts for 10 of our clients, and that involves a whole lot of calendars and scheduling.
Scheduling is such a key part of my job. When you are running social media for so many different clients, you need to be mindful of which platforms they are on, the tone of voice they use, what is relevant to their sector, what their customers want to see and whether they prefer longer content articles or more visual content such as CGI videos. It is so much to think about, and scheduling helps me to keep on top of it all so that I do not miss anything.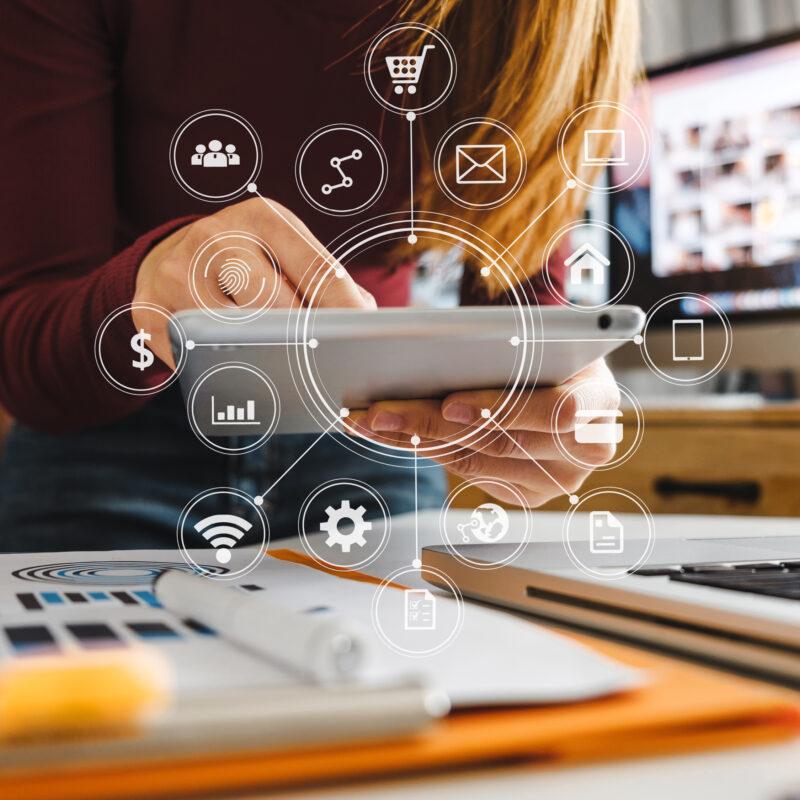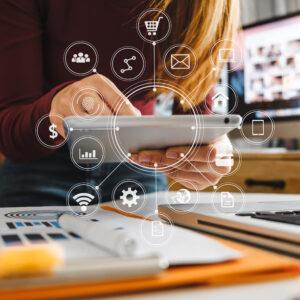 Using A Social Media Scheduling Calendar
I have no qualms in admitting that our scheduling app is my best friend. She helps me keep on top of things, and it would take me so much longer to achieve exactly the same results for our clients if I didn't have her. We dipped in and out of various scheduling platforms until we found the right one that suited us the most and had the flexibility to adapt and grow as we grow. The platform we currently use allows 50 individual calendars, and you can have a calendar per client rather than platform, which makes it a lot more user-friendly for myself and the client.
It is also massively important for our clients to see the schedules, and client satisfaction is the focus of all the work done here at Trident Marketing. We have had clients tell us that previous marketing companies in charge of their social media didn't send them a pre-planned schedule to get signed off, so they felt really out of the loop and never knew what content would be appearing on their platforms and when.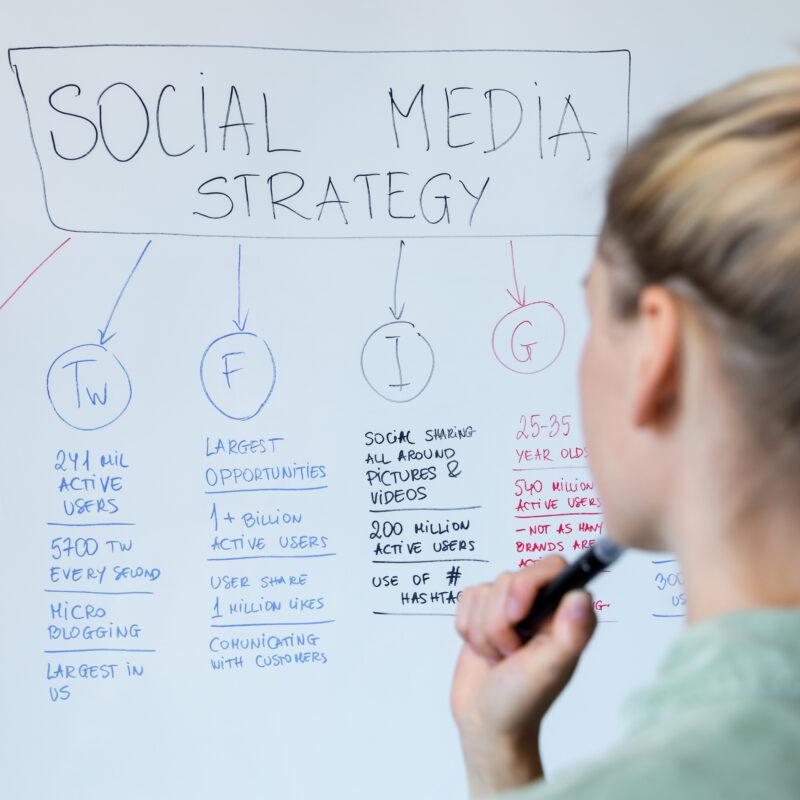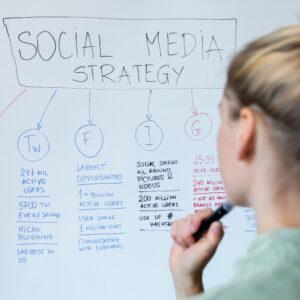 We Can Take Care Of Your Social Media
When we first take on a client, particularly one that does not have a large pre-existing social presence, they can find the social media world very daunting and overwhelming. It is so lovely to see them relax after that initial Teams meeting when they see that they do not need to worry because we do all the work for them. We research all the upcoming awareness days, take note of significant dates coming up in their calendars and keep on top of trends so that we can present you with a calendar that clearly shows what will be posted to which platform and on what day. Once approved, our team gets started straight away creating the copy and graphics, which are then sent to the client again for approval before putting them into our scheduling app. We like to work between a month to two weeks ahead, allowing the extra time so that the client can enjoy the ease of the system we have in place, but still allowing flexibility if they want to change anything or need to add in a last-minute post because an event has come up in their company. Regardless of the schedule, we are always happy to put out additional content.
I am so used to making schedules this way as it is carried through from past experience. Not everyone does it, and people do it in different ways, but this system seems to work the best for us and for our clients.
Working two weeks to a month ahead does sometimes make me feel like I live my life a month ahead of everyone else mentally. I felt very Christmassy in November, and come 1st December, when everyone was opening the first day of their Advent calendars, I was hitting the gym ready to start my new year, new me routine.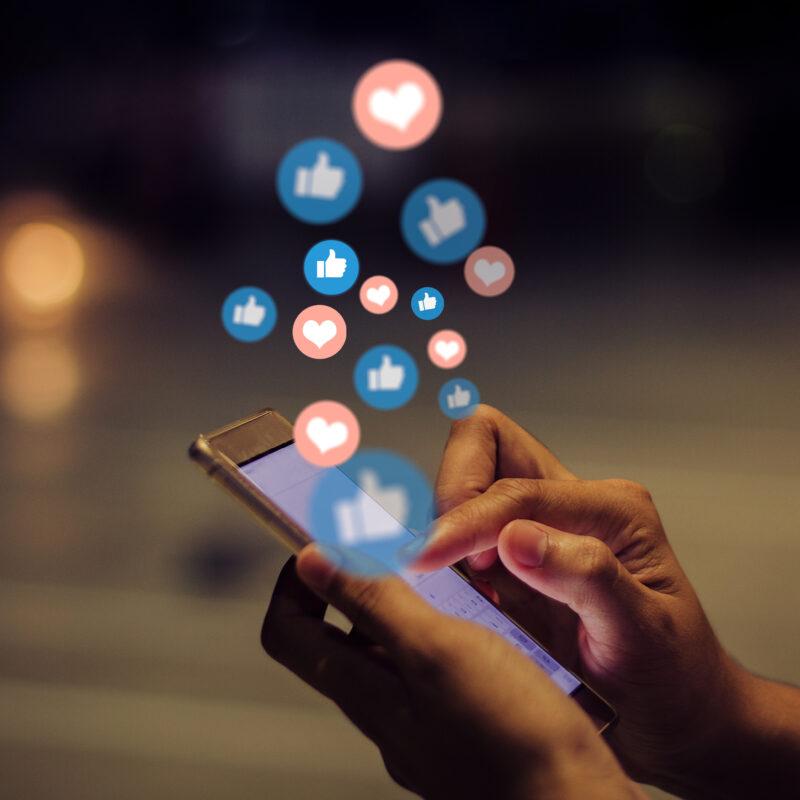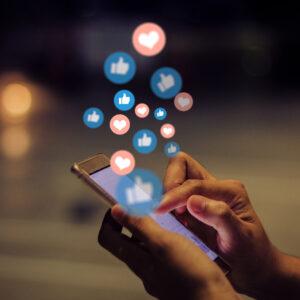 Scheduling has become a big part of my daily life, both in and out of work. It changes my mindset and how I plan things. I am always telling my partner, way ahead of time, a plan that we have, the exact time that we need to be there and what we need to take with us. Thankfully, he also works in social media, so he understands the mentality. I like being organised though, I am so used to it, and it helps me handle and face everything in a way that makes logical sense to me. Making plans with my friendship group is always difficult as we are all adults with overly busy lives, but I always make sure I am part of the planning process for the upcoming brunch date.
Looking to 2023, as we continue to grow, I am sure we will continue to see changes and discover new ways of doing things.
If you would like to know more about the work we do for our clients regarding social media or would like us to run your social media platforms, please get in touch with us today.