On 5th July 2023, Meta launched Threads, an app built by the Instagram team for sharing with text. Essentially, it's a close rival to X (formerly known as Twitter). That's a whole other story. On 23rd July, Elon Musk tweeted "And soon we shall bid adieu to the Twitter brand and, gradually, all the birds" – before saying that if a good enough logo were posted, it would go live worldwide the next day. Quite the bold strategy, as we've come to expect from Elon Musk.
So, what does all this mean for you and your business? Firstly, let's cover the basics:
What Is Threads?
Threads is connected to Instagram, but it's a separate app. It offers a new space for real-time updates and public conversations. Posts can be up to 500 characters long and include links, photos, and videos up to five minutes in length. Posts can be shared onto Instagram via stories. It's a casual, conversational space. In fact, Mark Zuckerberg – the founder, chairman and CEO of Meta – described it as the "friendly alternative to Twitter".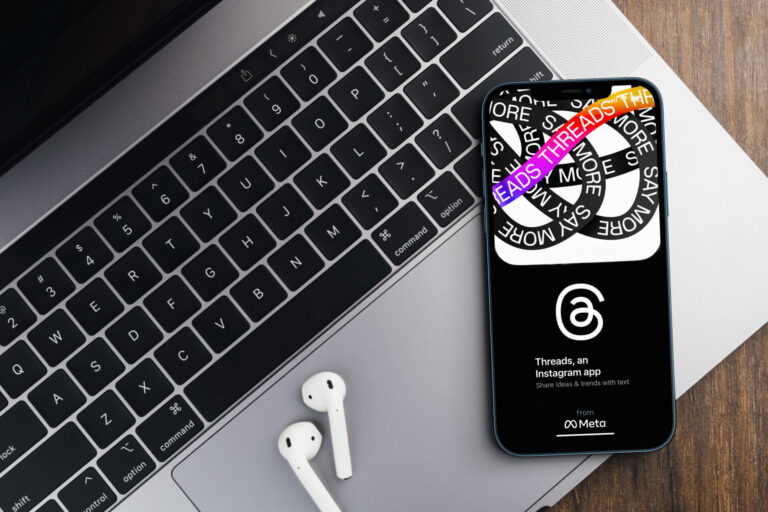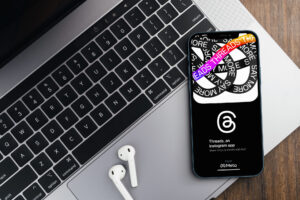 How Successful Is Threads?
Naturally, many people asked if we needed another Twitter. But the numbers are certainly impressive. Threads is the fastest growing app in history with over 100 million sign-ups in the first week. Plus, Website Planet reported that 87% of the brands they analysed generated more likes on Threads vs Twitter, with a higher engagement rate too.
Fast-forward to August and the app began to slow down. In early July, Threads peaked at around 50 million daily active users on Android devices worldwide – but that number is now hovering at around 10 million, according to digital intelligence platform Similarweb. That's less than 10% of X's user numbers. According to Sensor Tower, users spend just 2.4 minutes a day on the app – down more than 80%.
However, as with any new app or update, there's a period of adjustment, which Mark Zuckerberg acknowledged early-on. "Tens of millions of people now come back daily. That's way ahead of what we expected," he wrote in a Threads post on 17th July. "It'll take time to stabilise, but once we nail that then we'll focus on growing the community. We've run this playbook many times (FB, IG, Stories, Reels etc)." He also announced new features, including search and web functions, plus sharing via direct messages.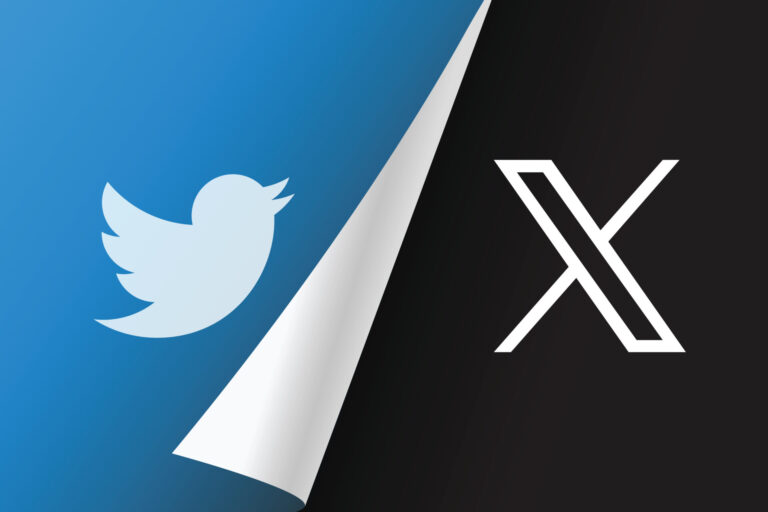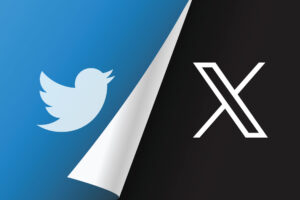 Has Twitter's Rebrand To X Gone Well?
When Elon Musk rebranded Twitter to X, weekly active users dropped by 4% from 6th-20th August. The app also fell four spots in the Overall category rankings, down to number 36, according to a new analysis from app intelligence firm Sensor Tower. Around the same time, Threads saw an uptick in downloads with growth up by approximately 50% – moving up to number 12 in the Overall category rankings.
Interestingly, in the first week of the X rebranding, Twitter Lite downloads increased by around 350%. That's the lesser-known, faster, data-friendly version of Twitter. So you could summarise that consumers are confused, with 'Twitter' still firmly in their minds.
Should I Use X or Threads?
That's the big question. Our advice in the latest edition of Vision still stands. If your target audience is on Threads, along with your competitors, and you can commit to posting, it could be a great option. Odds are your brand is already on X (or Twitter) so you can continue there too. Social media is forever adapting and it's a good idea to ride the wave. While Threads finds its feet and the dust settles with X, you could duplicate the content across both platforms and compare the success for yourself.
Alternatively, get us to worry about it for you! Our Digital Marketing team would be happy to oversee your social media strategy.
Get in touch with us today:
enquiries@tridentmarketinguk.com
01473 823700