A blog by Elin Withrington (Graphic Designer at Trident Marketing)
If you are anything like me, when you go out to dinner you have a set routine – you spend a good 10 minutes looking through the menu, reading all the different options, ready to order exactly what you have every time. Well, on a recent trip out for a Cheeky Nando's, I was told I had to scan the table so I could view the menu on my phone and order through that. I just wanted to hold a physical menu.
Our Copywriter had recently asked me to come up with ideas for a blog, so as I tucked into my delicious Sunset burger with Piri-salted chips, which did manage to cheer me up slightly after my lack-of-menu strop, I had the idea for this very blog: the pros and cons of print marketing.
My job encapsulates all aspects of marketing – digital, print and social media, and sometimes all three on one job. There are certainly some situations where digital is the best choice and others where print is so much more impactful. Some may say that we need to be focusing on digital much more than print as the world is changing and so much content is consumed online, plus the rightfully growing concerns regarding sustainability. And if you're a regular fan of our blog, you'll know print is still important and relevant in today's digital world.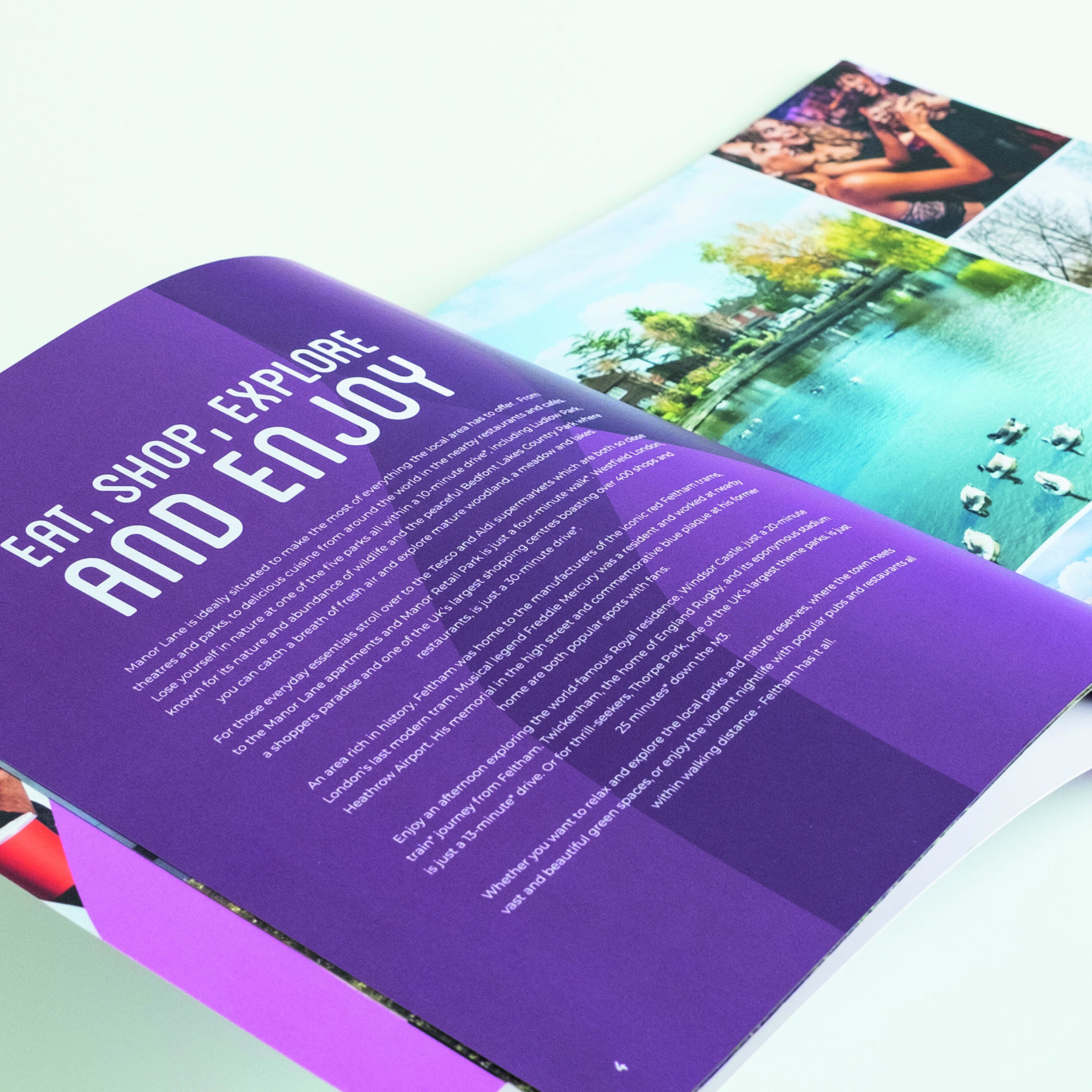 Print vs Digital Marketing
The appeal of the digital world is that it is so easily accessible and saves so much time; we always have our phones in our pockets and are always one click away from a targeted ad. However, no matter how user-friendly you build your sites and platforms, sometimes forcing people to fill out an email address form to receive a receipt or having to order online, like in Nando's, is actually much more complicated and involves more hassle for your target audience.
Plus, when you view digital content, it is more and more likely this will be a mobile device rather than a desktop and the images and graphic design will not be as striking on such a small screen, and the text will be much smaller and harder to read. Also, the digital world has so much content, the likelihood of people reading and looking at a whole brochure rather than switching tabs to check their TikTok notifications is pretty low.
Not only is it easier to see the images and graphic design as intended in print, but the colours are often richer. For online, we use RGB made up of three colours, and for printed work, we use CMYK made up of four colours.
This does lead me onto one of the bigger cons of print marketing. When designing on screen it can look very different to how it prints, it often prints out darker, and some shades, such as deep navy, are quite hard to replicate in print. But this is why we use high-quality, reputable printers and have printer proofs.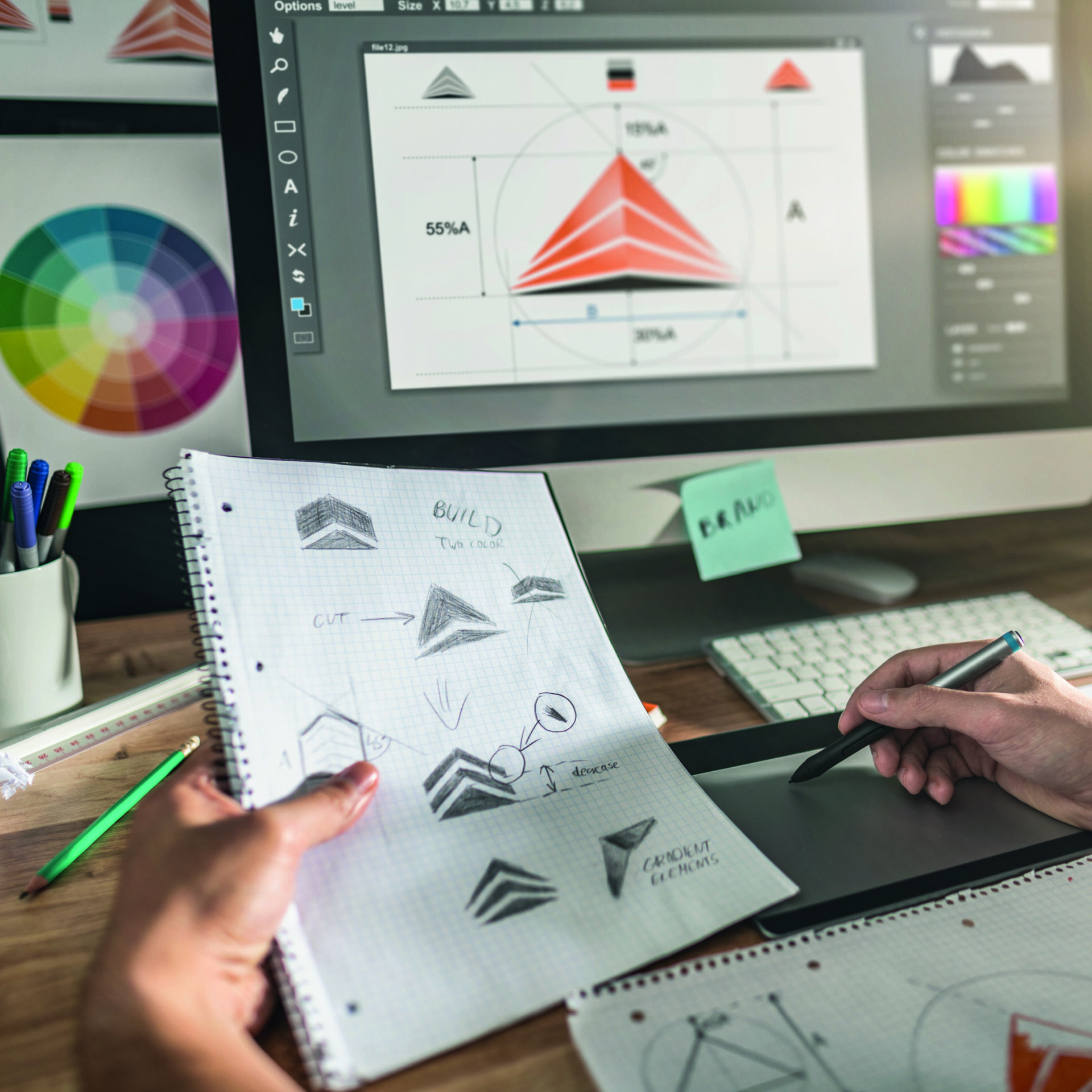 Print opens up the doors for more creativity in design as you can include foiling, lamination and spot UV and even think about the thickness of the paper. All of these will make the collateral more appealing for people to pick up and read, and show a quality and technique that simply cannot be replicated online. Similarly, an online flip book cannot have different bindings. Having a printed product perfect bound shows the high quality of your work and gives a better first impression of your company.
A lot of our clients are property developers and for their target audience being able to physically hold a well-designed brochure instantly shows the customer the level of quality they can expect from them as a company and the attention to detail that will be included in their future home. However, there are definite cons to print for property developers as, when you are printing on such a large scale, it is harder to make small changes, and changes to floor plans and developments are quite common. Digital marketing for properties also opens up the door for house tour videos and VR experiences in mock-ups of their future homes and a much more interactive buying experience.
From a designer's point of view, watching the ideas that started in my head become physical print that I can tangibly hold feels like more of an accomplishment for some reason. When I see my work printed, it feels more personal and real. However, I am also proud of the work that I produce that is posted online, as I know how vast the digital world is and how many people will see that content. Also, when content is posted on social media, it means you can have more direct interaction with the customer through comments and DMs.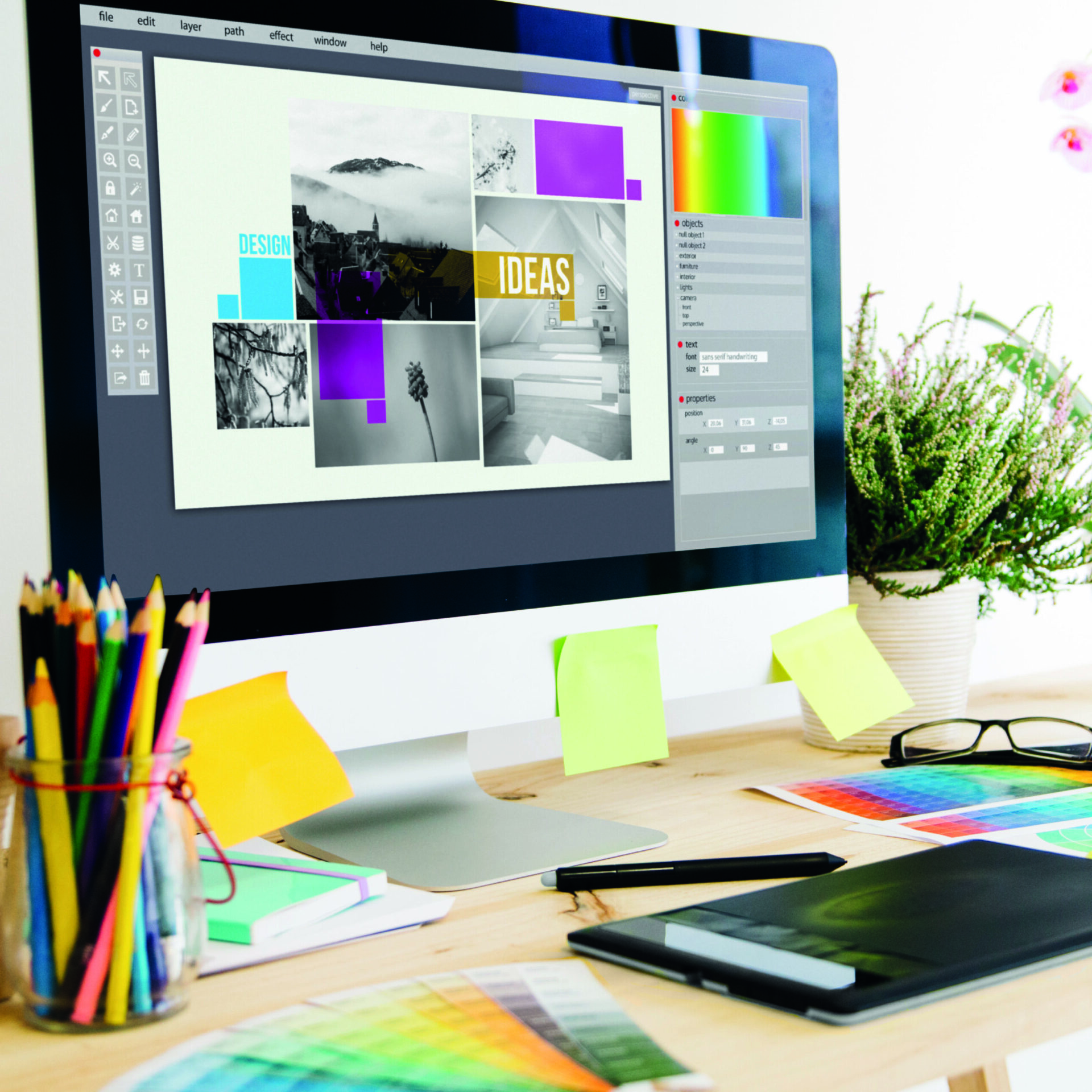 Another con of print marketing is that when you include an email address or web address, you cannot link it, so people cannot simply click and view it straight away. However, as technology improves, there are ways around this. We have recently been using more and more QR codes which are the perfect way of using the best of both digital and print cohesively.
One key thing to consider when discussing the pros and cons of print marketing is the target audience's age. If you are aiming to reach an older audience, they are more inclined to prefer print, and younger audiences are more inclined to consume content digitally. However, even this is changing as the world becomes increasingly digital.
Ask Yourself These Questions
To conclude, as with anything, there are definite benefits and downsides to print marketing. It is about assessing what you want that individual item to achieve, who you want it to reach, the impact you want it to have and then deciding whether digital or print is the right choice for it. Each piece of marketing created will have its own criteria, with different choices working better for different jobs. I do love it like that, though, as it makes my job so varied and creative.
However, I stand firm on wanting a printed menu in Nando's.