A blog by Chris Cook (Project Manager at Trident Marketing)
When people think about making their company sustainable, they turn to digital marketing over print and promotional products but, in some ways, using these methods of promoting your business can actually be better for the environment.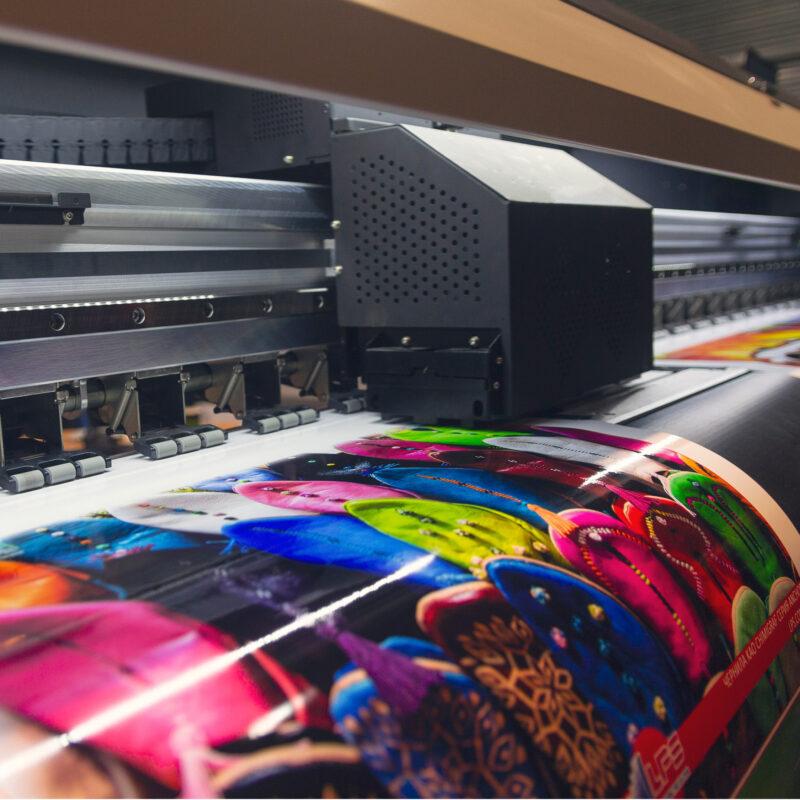 My name is Chris, and I am a Project Manager here at Trident Marketing. On a day-to-day basis I work with the Project Director looking after quoting, scheduling and the production side of Trident. My background has always been in account management, print and promotional merchandise. The one common theme throughout my career has been sustainability. It is important to me, and throughout my whole working life I have been involved in businesses that share that passion. Sustainability for me has been ingrained into the way I see business, and I am proud to now be part of a company that has recently achieved its ISO 14001 accreditation.
The importance of sustainability within the print and promotional product industry has grown significantly over the course of my 15-year career. I remember when it was very much seen as a niche. Eco-products were just not taken seriously at all, and it was always the basic recycled materials used. Now, it has grown tenfold, and I think it will continue to grow until it isn't something people are shouting about anymore because it will just be expected as standard.
Sustainability and the environment are such important topics that we all need to be talking about. It is going to affect everyone's lives, plus our children and their children. If we leave the world in a worse way than when we arrived, that is a problem. We need to strive to make improvements, and as there is only a finite number of materials on the planet, we need to smarten up on what we use and how we use it.
Paper Manufacturers Are Sustainable
A lot of companies are turning paperless to do their bit for the environment but, much to people's surprise, paper manufacturers are some of the most sustainable companies around. When people push the 'go paperless' message, they give the impression that digital communications are more eco-friendly than paper-based alternatives, but they simply cannot make this sweeping statement. The paper industry is so sustainable that forests are actually growing.
Where most people think that forests are shrinking, they have been growing by an area equivalent to 1,500 football pitches daily in Europe thanks to companies planting trees to offset the ones they use. The paper industry uses forestry certification schemes such as the FSC and the PEFC to benefit the world's forests. Meaning that paper and the use of the material ensures healthy growing forests and the protection of them. The paper, pulp and print sector is one of the lowest industrial emitters of greenhouse gases – less than 1% of all emissions in Europe.
Plus, a massive 56% of the raw material used in Europe's paper industry comes from recycling. You can now get paper made out of a whole range of innovative materials, meaning less of the product needs to come from trees. If the companies are then offsetting their carbon by planting more trees, it can do a lot more good for the environment than damage – such as Crush, a range of papers made using the residue from organic products like citrus fruits, corn, grapes, olives etc. The carbon footprint is reduced by 20% using by-products and 100% green energy. Another great example is PaperWise, which makes its paper and boards from agricultural waste that is often just burnt. You can also get paper made from cotton, leather, naturally dried flower seeds, coffee and more. I think my favourite has to be the paper postage stamps made in Venice by extracting the algae from the city's canals. Not only does it promote ways of making paper without using trees, but the algae build-up was harming the ecosystem in Venice, so this solves two problems. At Trident Marketing, we use various materials to create our print and promotional products, including recently making mouse mats for a client out of 100% recycled plastic.

There Are Plenty Of Eco Products To Choose From
Pretty much every promotional item you can think of will have a sustainable alternative – pens, tote bags, water bottles, lanyards, business cards – and with the explosion in awareness of the importance of sustainability, this range continues to grow as we find new ways of using raw materials (such as bamboo) to make them in a more eco-friendly way. They can also be made from sugar cane, wheat plastic, old tyres, cotton and more.
There is an increased cost with using sustainable products, which may put some people off. But, compared to how much more expensive it used to be, it is now much less of an issue. To the extent that most companies would not even notice the difference. For example, for the World Land Trust to offset 50,000 flyers, it would cost £5, which on order of a couple of thousand pounds it really is not much.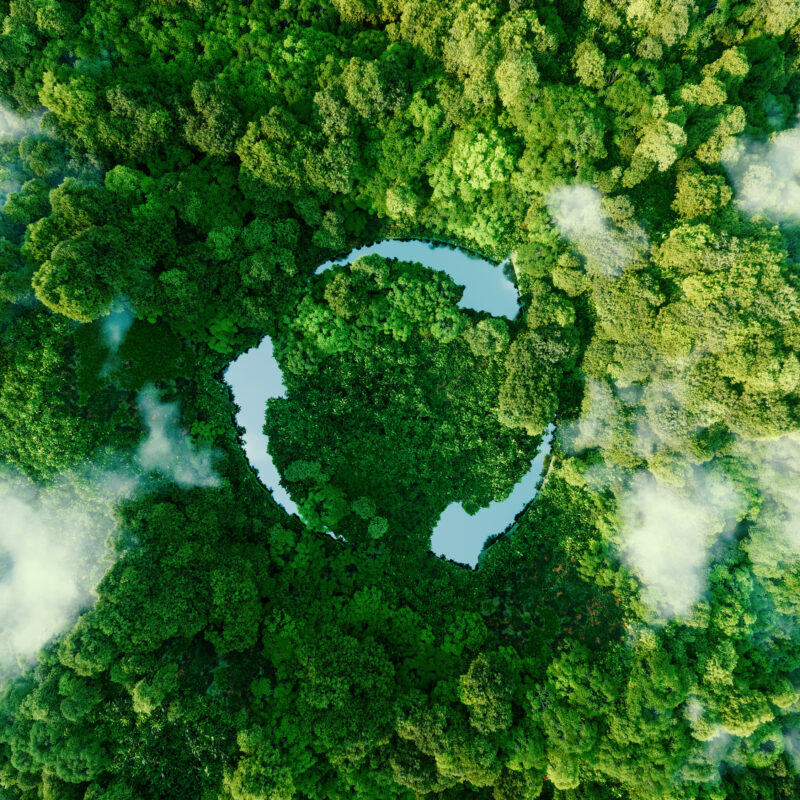 The World Land Trust is a worldwide conservation charity that protects the world's most threatened habitats. They have helped purchase and protect more than 2,000,000 acres of forests and habitats. They provide carbon-balanced paper through a number of suppliers.
Being a sustainable company, or one that has eco-friendly print and promotional materials, can improve reputation. People realise that it is such an important topic and want to choose a company that has the credentials to show they are striving to help the planet. It can put businesses above the competition and show that they look at more than just profits but the bigger picture, that having morals and a conscience as a company is more important than solely making fast cash. If you receive a brochure in the post detailing what a company can offer you and some information on the back that the brochure was actually made of algae, then you will be much more likely to think of that company as sustainable than them putting up a post on Instagram about going paperless.
Here at Trident Marketing, we continue to find ways to be more sustainable. Alongside our recent accreditation, we have taken the decision to do more Zoom meetings with clients and suppliers to reduce the amount we travel around, and we use suppliers and printers that are at the forefront of sustainability and environmental credentials already.