A blog by Drew Johnstone (Web Developer at Trident Marketing)
I remember when the first iPhone came out. I thought to myself… there is no way this is going to take off. Why would anyone want to look at a website whilst eating their breakfast – it just makes no sense.
In hindsight, I may have slightly misjudged that. Like I have with many things in the world of digital and web development. Over the span of my 22-year career, I have seen so many changes and incredible new ways of doing things, some companies did not last (AOL, I'm looking at you) and some came along that I now use on a daily basis, such as WordPress. The world of web development I trained in and the one I currently work in is so different that it would be far easier to write a blog about spotting the similarities between the two than listing the endless differences. If I were to have trained when I did and then gone away and come back, I would have to start from scratch as it is so far changed.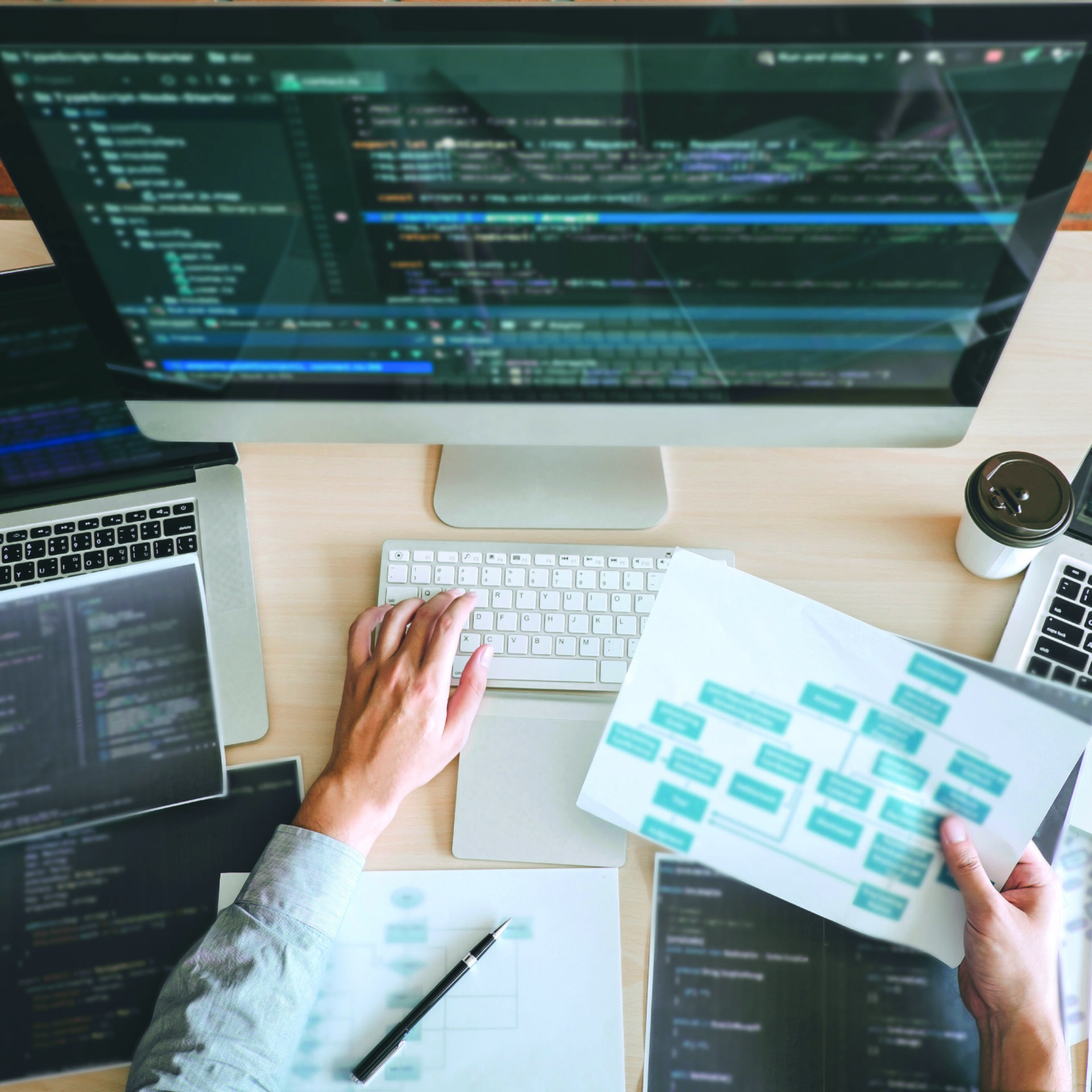 The Most Significant Change In Web Development
If I were to state the most significant change I have seen in web development, it would have to be the impact of smartphones. Even when they were first introduced, you didn't design a mobile-friendly website. It would be exactly the same but so small that you would have to zoom in to see the details. You still need to optimise images today, of course, but nowhere near as much as you did back then. Every image used needed to be under 1MB and usually a few KBs because of speed and also the amount that data used to cost. There was hardly any traffic to the mobile versions of the websites back then; it seemed the only people that went online were ones that had accidentally pressed the internet button and then the cancel button 50 times out of panic over the extortionate internet prices.
This also changed how things were designed. We would design all websites to 1024px with white space on either side, so it didn't matter if the person viewing it had a larger screen, they would still see the content the same, and we didn't need to think about smaller screens as mobile viewing wasn't even a consideration.
As I said before, WordPress wasn't a thing when I first started. Everything was completely hand-coded in PHP, MySQL, CSS or Javascript. The different web languages such as PHP, HTML and Java have all progressed and are able to do so much more, so web developers will be aware of the latest updates.
Websites Have Changed A Fair Bit
Websites only ever had three to four pages – a homepage, a services page, a contact page and a staff page. Blogs and news pages have only recently become a thing that I get a lot of requests for from clients. Something else that did not exist at first was e-commerce sites, unless you were a really big client.
Fun fact: although Pizza Hut often gets credit for the first ever item sold over the internet, it was actually a 21 year-old entrepreneur called Dan Kohn who sold a Sting CD to his friend in Philadelphia on 11th August 1994, just before Pizza Hut sold their pizza online at the end of August that same year.
Now everyone has a website, even your local village butcher. It is shocking for people if you do not have a website these days.
As so many people and companies now have websites, it means that you have to do more now to stand out amongst the traffic because where there would have been a handful of results for a search term, there are now millions. You not only want to be seen amongst the competition but be seen as better than them to attract customers. From a front-end development point of view, you want your site to be attractive and visually appealing for customers. This means there is a much higher focus on design than there used to be and websites are much more image-led. Previously, it was all about the text and making sure the information was portrayed quickly and easily. Now, you need to create something eye-catching and beautiful with large images so that you appeal to potential customers.
Search engines do not care about how pretty your website is, but from a back-end development point of view, with the soaring increase in competition, there is so much more work to do in terms of meeting algorithm requirements, making sure you have a good site speed and making sure the site is optimised.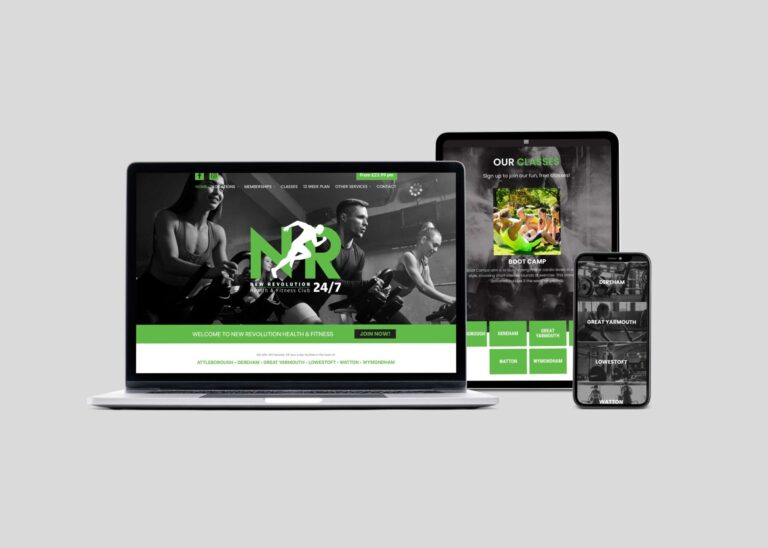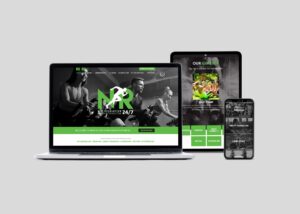 Nowadays, you can do a lot more with a lot less, and the software is so advanced now that you can produce some really incredible and mind-blowing stuff. I have always said that everything is possible with a website, which is still very much true today. However, something that would have taken months to build 20 years ago can now be built in a couple of days. Interestingly though, it takes much longer to develop a website now than it used to purely because of the level of content and functionality of them.
The Introduction Of Social Media & Apps
Another massively defining moment of change in website development that I have witnessed is the world of social media. It was unlike anything I had ever seen before. It happened so quickly, one day nobody had it, and the next day everybody had it. Every website I now build has links to their social media platforms, and if it doesn't, I ask the client if this is a service our in-house team can provide for them as the social media storm is so large that to be in the game you need to be on social media, no matter what services your company provides. We also develop a lot of apps to go alongside websites. This was obviously completely unheard of back in the day. To start with, all apps were supplied by the phone manufacturer; no one made their own.
With the growth of websites, the number of people that know how to build websites grows. But there are a lot more websites that need building, so it does balance out. So many companies now outsource their web development, particularly abroad, so for a web developer like myself to work in-house with a team that knows their clients is actually becoming rarer.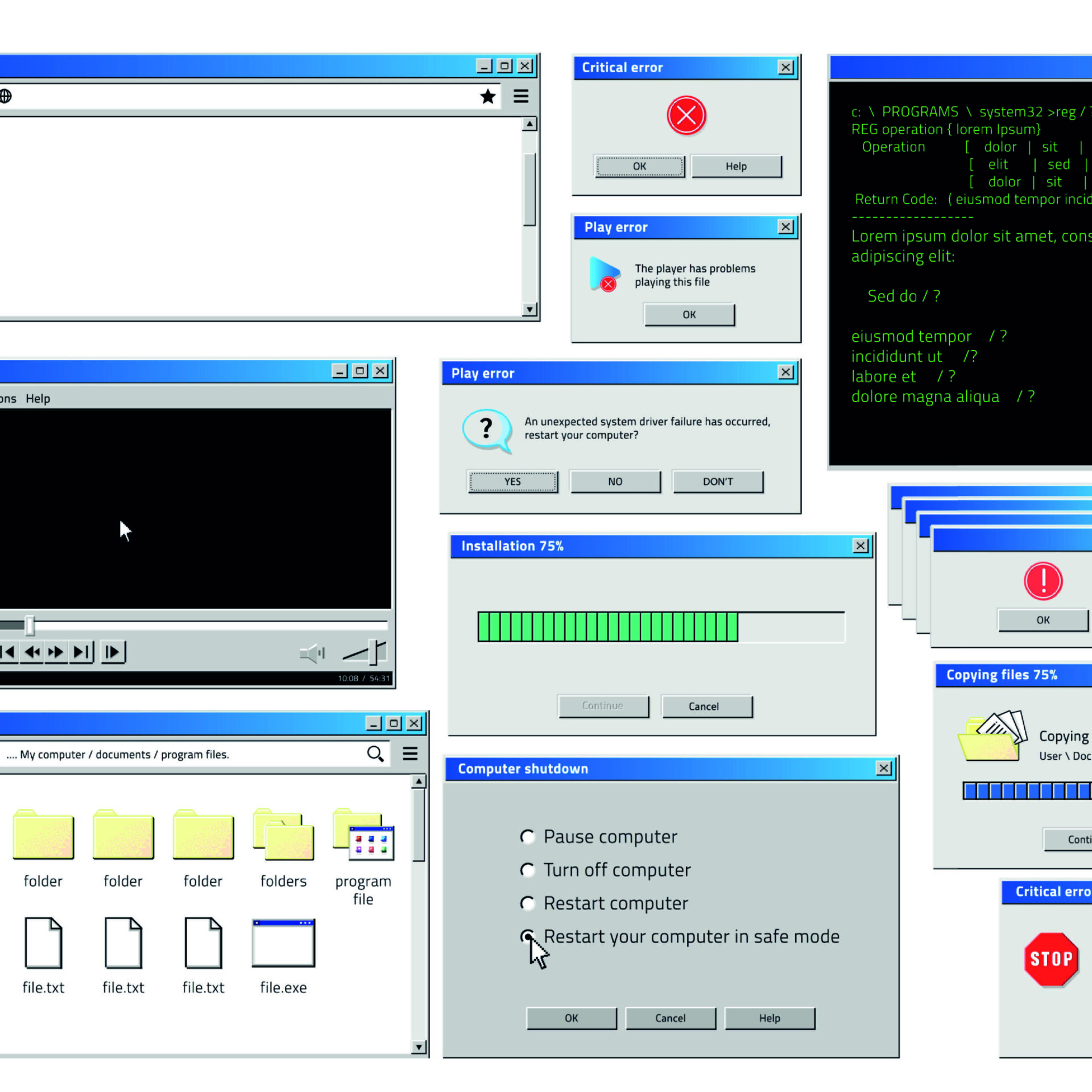 Everybody has a mate that can build a website, but it's whether or not it can be built correctly with an understanding of the knowledge and technical side of it, so that it's not just built but successful. Many people also think that once you build a website that it will just start generating regular income on its own. This is simply wrong, for a multitude of reasons that would need their own blog. A good website needs regular maintenance. To speak to us about our specialist web development and website maintenance services, please do not hesitate to get in touch.
I love my job, and I love that I work in an ever-evolving world that changes yearly. There are always updates and more to come, and I cannot wait to see what comes next.