We are thrilled that our ISO 14001 logos are here!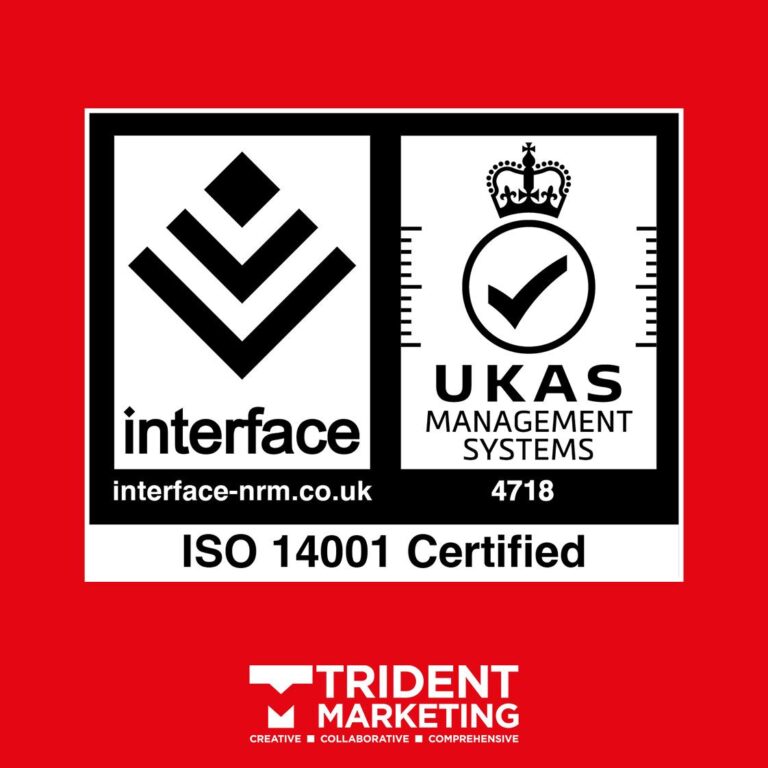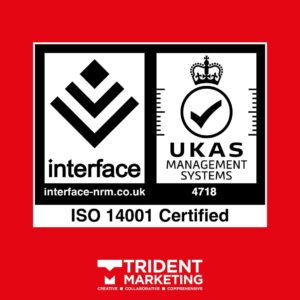 Our ISO 14001 certification demonstrates that the Environmental Management System we have in place, and our environmental goals, align with the standards and regulations of the international body ISO. Trident Marketing is committed to meeting an Environmental Policy to the standard of its clients' needs and expectations, whilst striving to prevent pollution through good operating practices.
We are proud to have achieved our ISO 14001 certification in record time. The official Audit report said:
"This audit report raises 0 non-conformities and 0 opportunities for improvement. The team at Trident Marketing are commended for this audit outcome. It is the conclusion of this audit that Trident Marketing Anglia Ltd be recommended for certification to ISO 14001 (Environmental). I would like to thank Lauren-Marie and the team at Trident Marketing for their audit preparation, assistance, and general support to complete this audit."
Now that we have our logos, we will be using them across our print materials, social media and on our website. Check out our sustainability updates, where you can also read our policy statement and see our ISO 14001 certificate.