As we continue our push to be a greener company, there have been a few changes around the office recently. We have many more ideas on the horizon, but these are the ones we have implemented so far.
1. Educating The Team
As we learn how to reduce our carbon footprint, we have been educating the whole team to ensure they know exactly what can and cannot be recycled. What to put in each bin is not as straightforward as it seems and, if there's any uncertainty, people can put something in general waste just to be sure. To guarantee we are recycling as much as possible, we have posted information by our kitchen bins outlining exactly what can be put into each bin following the recycling guidelines from our local council. We have also made sure all staff are turning off lights, turning off machines and using the correct button on the dual flush toilet mechanisms.
2. Recycled Water
We like having plants in the office. They are proven to be good for wellbeing, thanks to their air-purifying properties and that they simply put a smile on people's faces. In our mission to make Trident green, we are switching from using tap water to feed our plants and will be using recycled rainwater.
3. Electric Vehicles
As mentioned in our previous post that explored the benefits of electric vehicles, two of our directors are going to make the switch. We have a Tesla Model Y and Audi Q4 E-tron on order and hope to receive the first car during September.
4. Recycling Paper
As much as we try not to use too much, the nature of office work is that we have a lot of paper waste. We are combatting this by using recycled paper and then any paper that we only use one side of and does not contain any personal information, we have been collecting and donating to local schools to use as scrap paper. All other paper gets recycled, of course!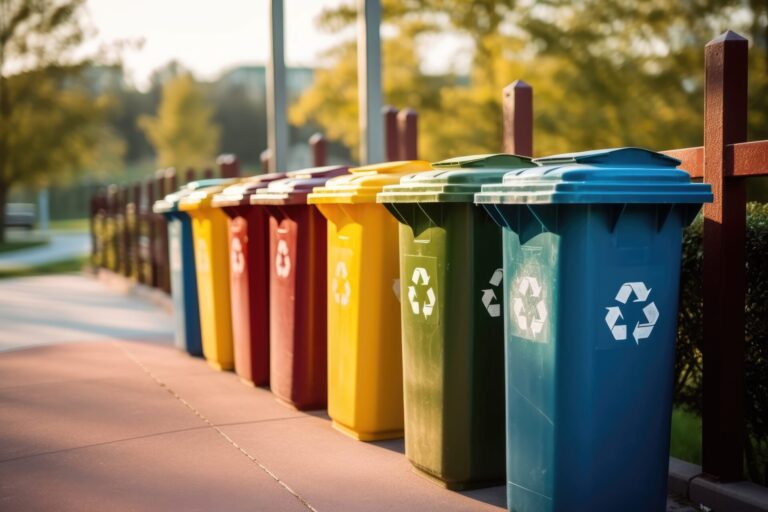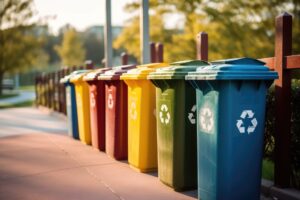 5. Accreditations
We are currently researching a range of different accreditations to mark the efforts we have already made in our sustainability surge and also to educate ourselves on other areas we can be improving on. The accreditations we are currently looking into are the ISO 140001 certification, FSC paper trail certification and the UN Sustainable goals.
6. Dishwasher/Washing Up
When we first started our sustainability journey, we assumed that washing up by hand rather than using the dishwasher would be the way to go. However, this journey is all about learning and we have since found that running a fully loaded dishwasher on the eco-cycle once a day is actually more environmentally friendly. We have set up a washing up rota for when there are fewer cups and dishes so that we are not putting a half load on. The rota also means that all the washing up is done at once, as little and often throughout the day uses far more water.
7. Lift Sharing Incentives
The benefits of working in the Suffolk/Essex countryside are being surrounded by stunning views and greenery all day long. Unfortunately, this means that cycling to work and public transport are not options for our staff. To combat this, we are introducing lift sharing incentives for any staff that travel to work together.
8. Next Steps
We are continuing to investigate the energy we use and exploring options such as solar panels, wind turbines and heat pumps, to assist us on the road to carbon neutral.
Have you got any ideas for how we can continue to improve our sustainability efforts? Are you/your business also on the journey to reduce your carbon footprint? Get in touch and let us know.