Global advertising spend will surpass £788bn (or $1trn if you want to be truly blown away) next year. These projections come from Warc, as the world's economy recovers from inflation.
Let's talk numbers:
This year, global ad spend is expected to reach £739.5bn, representing 4.4% growth for the market globally.
The UK, however, is forecast to decline in US dollar terms by 1% in 2023.
Europe is likely to grow slowly in 2023 with an ad spend growth of 0.6%.
The UK is the largest single ad market in Europe, with a 4.6% share.
The projected decline for the UK is somewhat of an anomaly compared to other markets in the region – Spain, for example, is forecast to grow 5.6%.
In 2024, global ad spend is expected to rise by 8.2% to reach the aforementioned $1trn figure.
The European rate will grow at 3.6% in 2024.
Five companies continue to dominate: ecommerce business Alibaba, Google parent Alphabet, Amazon, TikTok owner Bytedance, and Meta. They are predicted to attract more than 50% of global ad spend this year, with that dominance continuing into next year at 51.9%.
Retail media is projected to rise 10.2% this year and 10.5% next year to a total of £112.1bn – this represents 13.6% of all ad spend.
Amazon is the destination for 37.5% of all ad spend in retail media, but there's evidence that UK supermarkets such as Tesco and Asda are continuing to invest in their retail media offerings.

Social Media Ad Spend In 2024
Perhaps most interesting is the impact of social media – it will be the fastest growing channel for ad spend within the next couple of years. In 2024, social media will be responsible for over a fifth of total ad spend, worth £179.6bn.
Did you know that Meta alone controls 64.6% of the social media ad market? TikTok parent company Bytedance is the next biggest player, with an estimated £31.3bn ad revenue income in 2024. But that's about 3.5 times smaller than Meta who are, of course, responsible for Facebook, Facebook Marketplace, Messenger, Instagram, WhatsApp, Oculus, and more.
Social media's ad spend predictions are hardly surprising. In the UK alone, 84.3% of the population use social media, and spend an average of one hour and 52 minutes on social media every day. The average TikTok user spends 27.3 hours on the platform each month.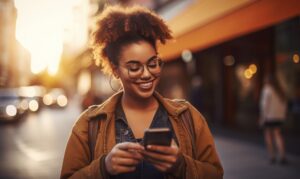 Social Media Strategies
If you're not already capitalising on these captivated audiences, you should be. At Trident Marketing, we can oversee your digital marketing and social media strategies, with both organic and paid campaigns. And the collaboration can be big or small depending on your budget – we can do it all, or focus on a core area for your business such as Google Ads or Instagram management.
Find out more about our digital marketing services or get in touch today:
📲 01473 823700
📧 enquiries@tridentmarketinguk.com