Have you heard?!
Here at Trident Marketing, we are now able to create bespoke toilet seats with your company's branding!
April Fools!
On this day every year, businesses use the opportunity that April Fools' Day brings to see a sharp increase in views and interactivity. People enjoy the shock factor and are more likely to share the content and find out more about your business if they enjoy your April Fools' Day joke.
We have pulled together a list of our favourite April Fools' jokes that companies have used to grow interactivity and their online presence.
1. Google Nose
On 1st April 2013, Google introduced Google Nose. The ability to search online for smells. This amusing April Fools' prank was posted via a YouTube video that gained over 11.5 million views.
2. The World's First Bouncy Aisles
In 2015, Tesco tried to fool us all with their bouncy aisles claiming they were taking a 'leap forward' in revolutionising the shopping experience by introducing trampoline-inspired bouncy aisles to help customers reach the top shelves. Tesco shared their joke by posting an article on their website, as well as a tweet, and the news story was quickly picked up by national newspapers.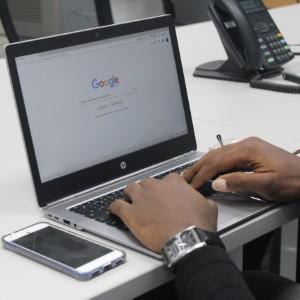 3. A Yummy Asda Exclusive
Last year, Asda gained 256K views on their Facebook page by sharing a video of their new and exclusive product Weetabix and Heinz Beanz together in one can. To increase the marketing impact of this joke, they followed it up with a promotion of both the products mentioned.
4. McDonald's Milkshake Sauce Pots
A joke that most customers wish was real, McDonald's told their Twitter followers about their new Milkshake Sauce Pots on 1st April 2019. The reason this prank gained so much traffic was due to a large number of customers who already enjoyed dipping their McDonald's fries into their milkshakes. Researching what your target audience would love to see is a great way to increase interactivity.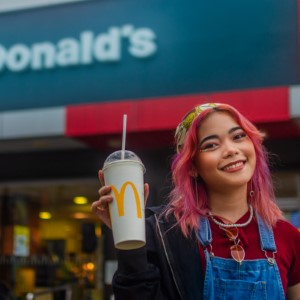 5. The Ultimate Cooking Companion
In 2015, Samsung announced the world's first smart knife – the Galaxy Blade Edge. A kitchen knife with all the features of the Galaxy S6 and a razor-sharp diamond edge making it the ultimate cooking companion. Samsung used cross-platform promotion to increase interactivity with their April Fools' joke by posting on YouTube and their own news page, as well as creating some very genuine-looking assets to go alongside the prank.
REMEMBER – KNOW YOUR AUDIENCE
Before you post today, make sure you think about how it will be received by your target audience. Whilst a good joke can create a sharp increase in views and likes and can even make your brand seem more relatable, funny content will not be suitable for all brands and target audiences.