Our team is adaptable and skilled across a range of services. The work for Hickton Family Funeral Directors includes:
Photography
Website design
Social media
SEO
PPC advertising
Even a brand that's been around for over 100 years knows the value in digital promotion. We oversee Facebook, Instagram and Twitter for Hickton Family Funeral Directors, with a special focus on five-star customer testimonials – something the business prides itself on. We also put out obituary notices on Facebook with a personalisation option. Their clients provide the details and choose one of our designed templates that best suits their lost loved one, allowing us to take care of the announcement.

As a business, Hickton Family Funeral Directors is proud to have multiple branches and still be family-owned, unlike its direct competitors. So it was important for us to celebrate that with their website design and language, whilst ensuring ease of navigation and clear call-to-action graphics that turn online visitors into paying customers. Key sections of interest include the interactive map depicting each branch, a downloadable pricing list for full transparency, and – most importantly for any website visitors – an entire tab dedicated to what you do when a loved one passes away.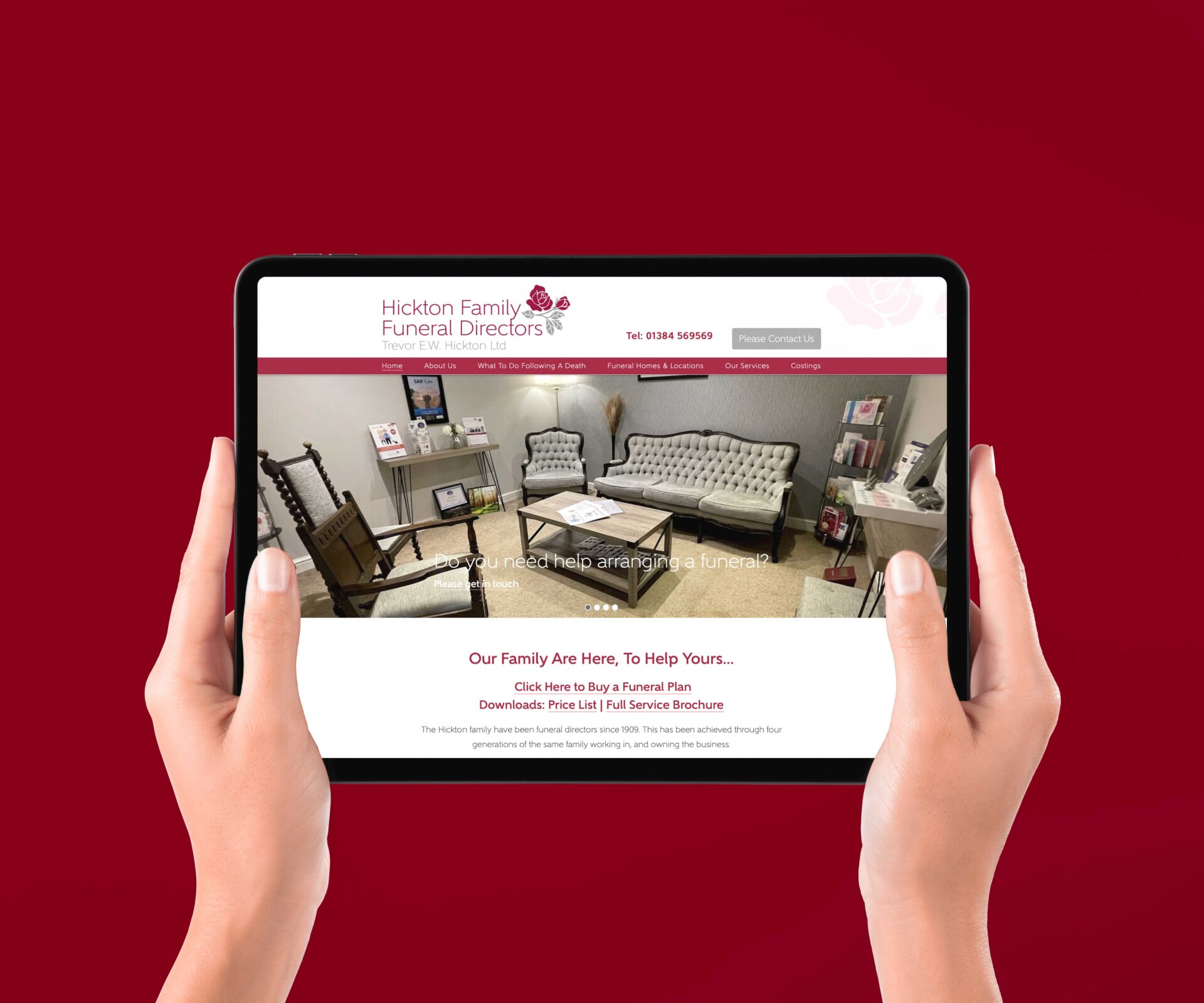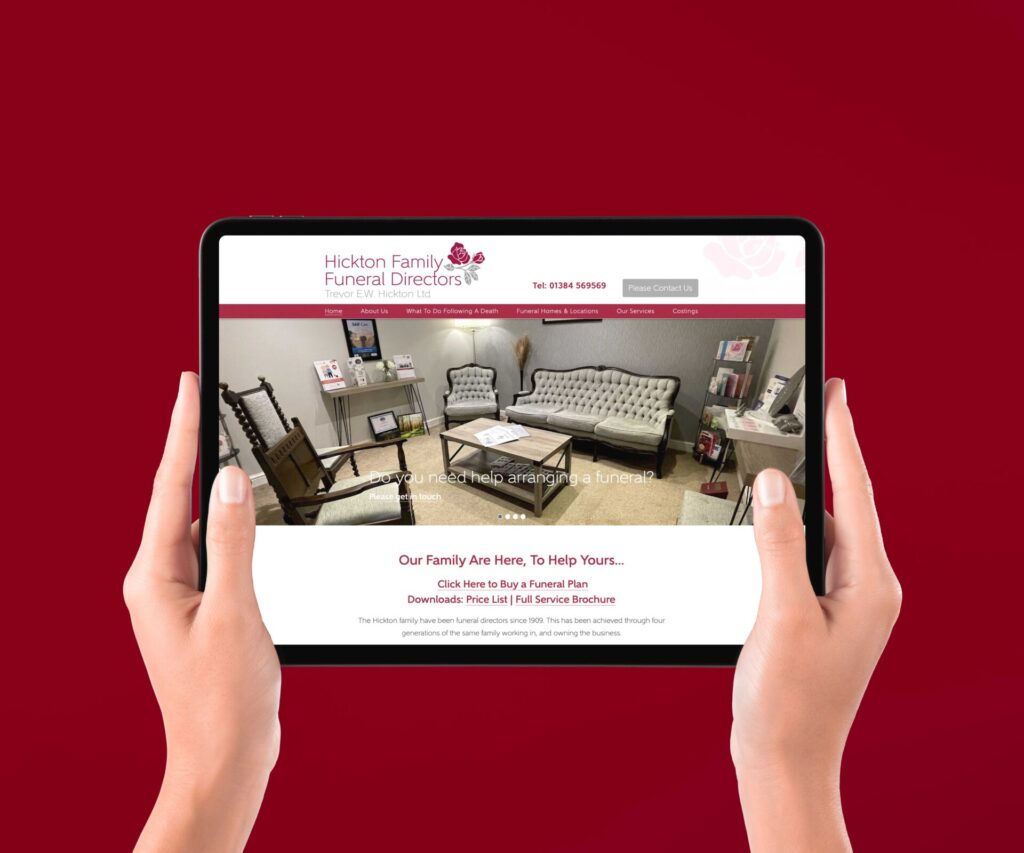 Funerals are naturally very sad occasions, but it's the people who take you through the process that can make the world of difference to your experience. That's why it's so important to have good staff photography, which we were all too happy to provide. Over the years we've also visited the various Hickton Family Funeral Directors branches to capture external and internal photography as required.
We oversee and manage both SEO and PPC for Hickton Family Funeral Directors. SEO, or search engine optimisation, is integral for any brand in today's digital climate, so we highlight optimal keywords that our client should be ranking for on Google. Tied in with that is PPC (pay-per-click) advertising. We work within a budget and design bespoke campaigns, targeting keywords and specific online audiences. We also generate monthly reports to keep our client updated, presenting areas of growth and opportunities.