We are RAK Ceramics' full marketing department. The range of services we provide include:
Event management
Showroom fit-outs & promotions
Brochures & catalogues
Tech sheets
Photography & videography
CGI
Print & digital advertising
Mailchimp emails
Marketing collateral
Research
The Design Hub in London is so much more than a showroom. Right in the heart of London's Clerkenwell design district, this 7,276ft² space is the go-to destination for designers, architects and developers looking to explore the possibilities of choosing RAK Ceramics products for their projects. This endeavour was over a year in the making and the Trident team was responsible for location search, rental negotiations, appointment selection, and a 12-week programme implementing CAT A and CAT B works, as well as making sure it was all completed in time for Clerkenwell Design Week.
In 2023 alone, we've produced four brochures for RAK Ceramics: The Bathroom Book, The Surfaces Book, The Brassware Book, and the New Outdoor Collection. That's a total of 842 pages, plus covers. Each page is designed and triple-checked by us, with a focus on design consistency, ease of navigation and flair. Most importantly, there are numerous product names and codes throughout, which we meticulously pore over to ensure accuracy. The end result? Comprehensive, luxury brochures that truly demonstrate the scale of RAK Ceramics' beautiful ranges.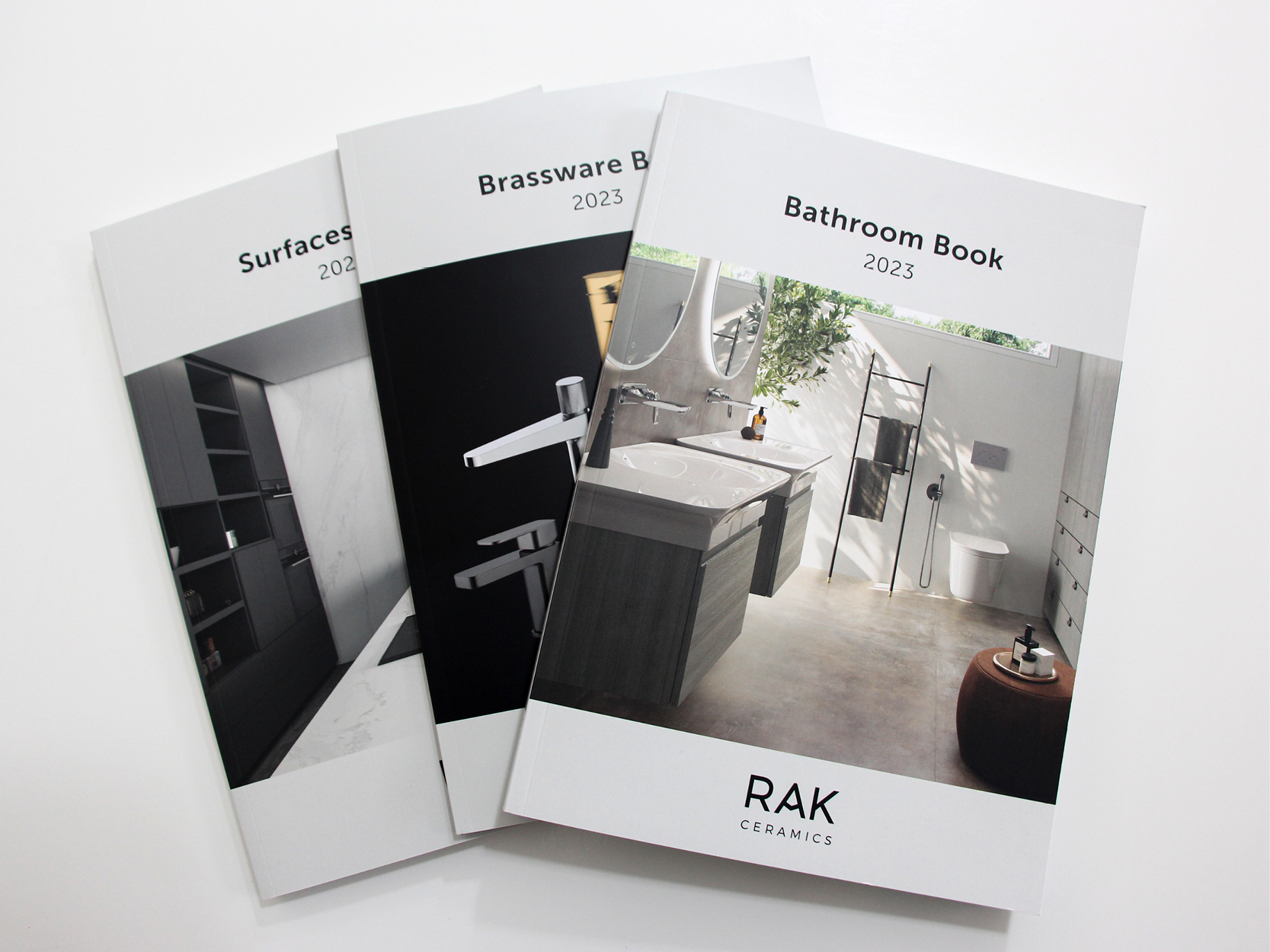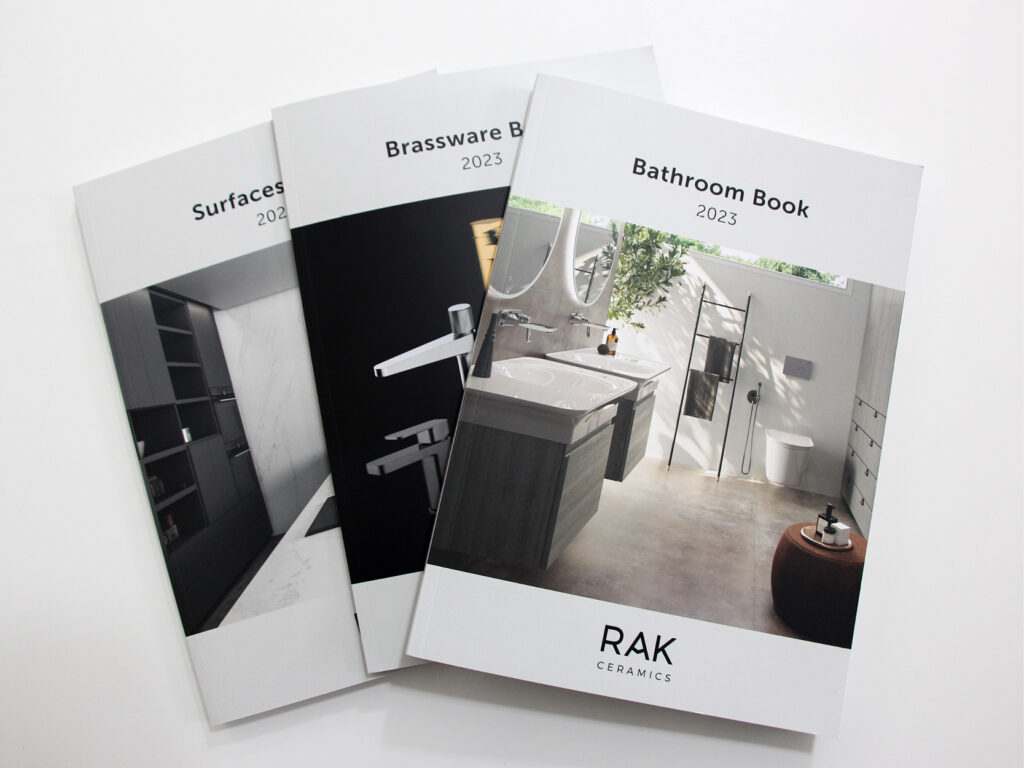 Clerkenwell Design Week and the annual charity golf day for Rowans Hospice are just some of the events we manage for RAK Ceramics. What we do is all-encompassing, starting with research – whether that's sourcing a venue or entertainment – and culminating in the organisation, implementation and management of events, both in the build-up and on the day. We cover catering, event staff, photography, promotional items, artwork, advertising, sponsorship and more.