When striving to make a company carbon neutral, it is important to consider the smaller things such as cleaning products, toilet paper, tea bags, paper and coffee. We are happy to say that we currently use 100% natural, sustainable and eco-friendly cleaning products, but our coffee could do with some improvements. So, we recently bought a range of different brand's sustainable coffee and got our staff to taste them all so we could buy one that is good for the environment and that we would all enjoy.
We recently hosted a coffee morning with lots of delicious homemade (and some not-so homemade) cakes, and we thought it would be the perfect time to get our staff to taste-test some sustainable coffees. Unfortunately, this did not go to plan as all the samples were made in the same way (milk, no sugar), meaning it was not to people's taste and tasting them all at once meant that they still had the taste of the previous coffee in their mouths. It was not a fair tasting session, resulting in none of the coffees going down well with the Trident team. Not wanting to give up, we then decided to swap people's coffees throughout the week for some of the sustainable ones and make them the way that person likes their coffee to see if they spotted the difference. Some of them didn't notice a difference, some people were not very impressed and some people actually preferred it to our normal coffee.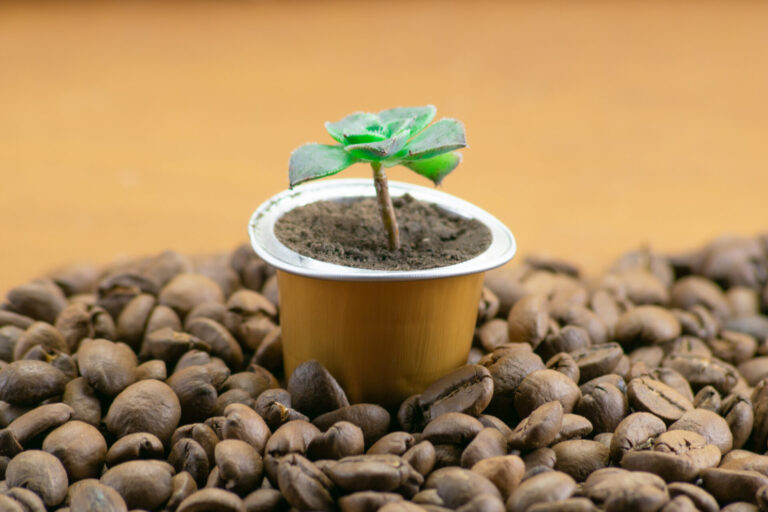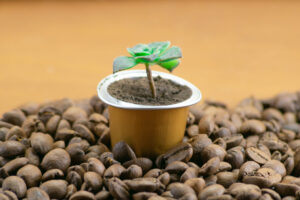 Safi coffee imports Ugandan coffee to sell across the UK, with all profits paying for Ugandan children to attend school, attempting to end the poverty cycle. Children designed the packaging and painted the logo. The beans are grown at a high altitude in the area surrounding the school and are bursting with flavour; it is the first time that these gourmet beans have been used in European coffee.
Percol's hand-picked and freshly roasted coffee was the first ground coffee to be Fairtrade certified. With the tag line 'coffee on a mission', they strive to be an eco-friendly brand that uses recyclable plastics and energy-efficient processes to roast the coffee. They are also certified by The Soil Association, which ensures all beans are grown using eco-friendly practices and without chemical fertilisers, and The Rainforest Alliance, which teaches farmers how to protect biodiversity and natural resources to aid them in growing high-quality, sustainable crops.
The certified B-Corp coffee company Exhale is carbon-zero and is always striving to find more ways to improve its carbon footprint. They only source from certified organic farms or ones with organic principles and only buy coffee that is Fairtrade and traceable back to the farm. Their packaging is completely plastic-free, compostable and from renewable sources.
We were excited to try Taylors of Harrogate's coffee bags simply because we had never seen anything like it; coffee bags you add water to just like tea bags. In 2021, Taylors gained global recognition for all their sustainability efforts when they received an award from the United Nations for their work to become carbon neutral. They have various recycling schemes across their tea and coffee ranges, and use renewable energy and solar panels at their factories. They have generated enough electricity to power 215 homes for a year, equating to about 400,000 boiled kettles.
The results:
According to all the coffee drinkers at Trident Marketing, our favourite sustainable coffee was…
EXHALE COFFEE!
In other news, we are getting increasingly closer to accreditations and still researching renewable energy. Exciting things are coming for sustainability at Trident Marketing, watch this space!